Artboard
UI ︎ Product Design ︎ Branding
THE BRIEF
︎
ArtBoard is a dashboard app for managers of art-related afterschool programs in Austin, Texas. Managers are able to track classes, retention rates, message students and teachers, and add content to the front-end student-facing app.
The Team:
Shar McLeod
Bianca Srivastava



My Role:
Product designer
Branding
Illustration
DEFINING THE PROBLEM
︎


What do we want to achieve?
In Austin, there lacks a competitor that effectively connects arts afterschool programs to program managers in a way that benefits the growth of the institution.

Overwhelmingly, public afterschool program websites/apps are crowded and disorganized, which results in poor online engagement. We want to streamline the back-end managerial dashboard to increase front-end online engagement, and ultimately create a platform for managers to connect with prospective students and teachers.
WHAT IS OUR GOAL?
To create a dependable platform that leverages comprehensive data for institutions to financially support initiatives and garner higher participation in afterschool art programs.
DEVELOPING THE BRAND
︎

We began thinking about our brand by performing a visual analysis of our competitors. We created a spreadsheet, then parsed through our findings by affinity diagraming key takeaways.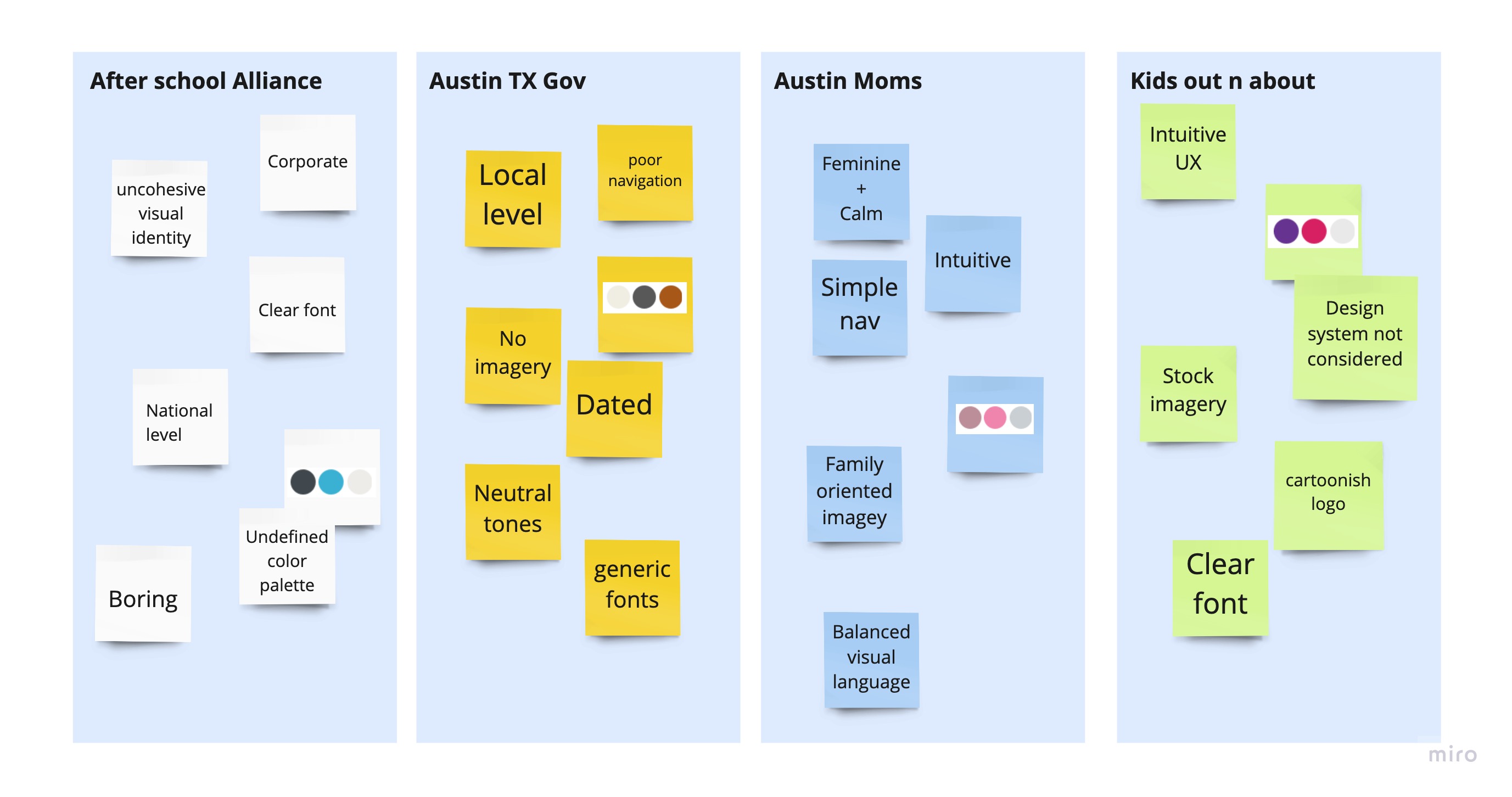 Most of the programs reviewed above are afterschool search engines that encompass the arts, STEM, and athletics rather than art singularly, so there is an opportunity to brand the app with a more directed theme.
There is also the opportunity to use micro-interactions; dashboards can be pretty straightforward, so adding micro-interactions in data visuals, messaging and goal-reaching could make the app more engaging and boost overall satisfaction of the product.
Our competitors have outdated, poorly functioning websites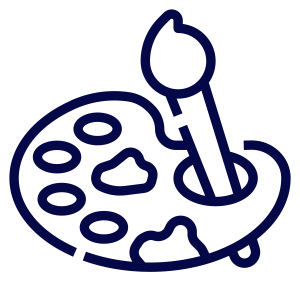 Paintbrushes, dancewear, and musical notes are used in branding for most art-related programs we reviewed.
There is opportunity for a contemporary take on how the arts are branded. Color blocking and organic shapes are trending, and can be used in layout and/or UI elements.
INTELLIGENT


SUCCINCT
CONTEMPORARY